Australian Oxford Dictionary launched on iTunes App store - Australia and New Zealand
Tokyo December 3, 2008 - Today Enfour, Inc. announced the release of the Australian Oxford Dictionary as the latest in their suite of applications for iPhone and iPod Touch devices.

This flagship dictionary draws on the databases of Australian English at the Australian National Dictionary Centre and is the ultimate guide to contemporary Australian English.

The Australian Oxford Dictionary is edited by Australia's most influential lexicographer, Dr. Bruce Moore, Director of the Australian National Dictionary Centre in Canberra.

The Australian Oxford Dictionary is much more than some collection of antipodean colloquialisms, but is a learned study of the wider sphere of the English language.

Specifically designed for the iPhone and iPod Touch devices, this innovative communication application enables rich and comprehensive Australian English Language reference in your hands - anywhere and anytime.

Special features of this custom built iPhone application include fully searchable definitions, bookmarking, annotation and history.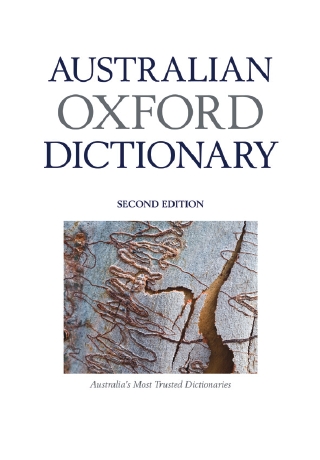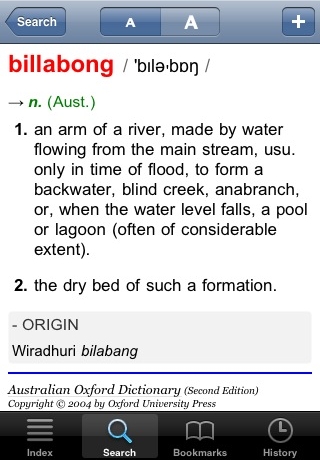 Richard Northcott, president and CEO of Enfour stated, "We are very pleased to be adding this valuable Australian language resource to the Australian and New Zealand AppStores. The iTunes delivery system allows for regionally relevant content to be delivered directly to the relevant markets at an affordable price. Being an Australian I am of course biased, but this dictionary was a pure pleasure to work on. It continually surprised me with its breadth of coverage."

Enfour has been developing highly successful mobile phone content sites incorporating content licensed from OUP since 2005 in a variety of global markets.

The Australian Oxford Dictionary is currently available on Apple iTunes AppStores in Australia and New Zealand for AU$29.99.

For more information on this exciting new product, please see:
http://www.enfour.com/iphone/apps/oup/oad2.html

This is available now from iTunes App Store

---
About Oxford University Press
Oxford University Press is a department of the University of Oxford. It furthers the University's objective of excellence in research, scholarship, and education in its worldwide publishing. Established in 1908, Oxford University Press Australia is the oldest continuous educational publisher in the country. It has an unrivalled reputation for publishing dictionaries and reference works of excellence and authority, as well as being one of the foremost publishers of textbooks for primary, secondary, & higher education students in Australia for more than 100 years.

For more details please see http://www.oup.com.au
---
About Enfour Inc.
Enfour, Inc. is a Tokyo-based specialist in multilingual text handling, communications software and imaging for mobile systems. Enfour has been creating Asian language solutions, development tools and packaged software for nearly every handheld computer platform since 1994. Focusing on mobile phone development and online content, Enfour is working with smart-phone manufacturers and mobile carriers to create integrated solutions for consumers in emerging markets.
Contact details :
Ph: +81-3-5411-7738

---