Longman English Japanese Dictionary released on iPhone/iPod touch
Tokyo September 19, 2008 - Pearson Longman, together with Enfour, Inc. has just released its Japanese-English Dictionary as its first iPhone/iPod touch application.

The Longman English-Japanese Dictionary is the first and only bilingual dictionary to be based 100% on English and Japanese corpora and is designed to help learners easily find information and focus on natural meanings that are important.

This cutting edge full color dictionary includes over 500 illustrations and photos, 102,000 headwords and phrases, 83,000 example sentences, 63,000 collocations, clear grammar presentations, error notes for Japanese learners, notes about formality, pronunciation and much more.

Among the many features offered in this application are extensive sound files for pronunciation, example sentences, search history function, book marking facility and zoomable illustrations and photos.

Making use of the advanced OS for iPhone and iPod touch, this application is able to use progressive text for quick look up in English or Japanese.

Longman's history in dictionary publishing stretches back to 1755 and Dr. Samuel Johnson's A Dictionary of the English Language, widely regarded as the first English Dictionary. Since then, the Longman brand has become synonymous with learner dictionaries, with the multi-million copy bestseller the Longman Dictionary of Contemporary English being launched in the 1970s. In 2007, Longman became the first non-Japanese publisher of a bilingual English Japanese Dictionary.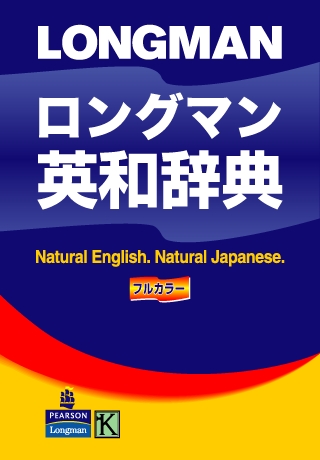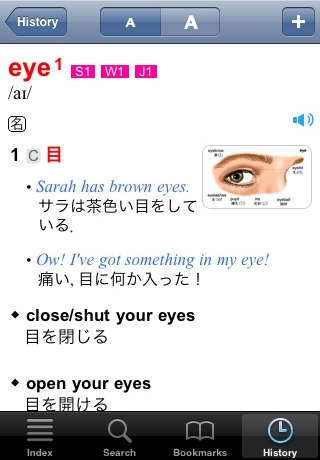 "At Pearson Longman, we are committed to delivering our content in ways that makes it readily accessible for our users." said Mike Mayor, Editorial Director for Longman Dictionaries. "We are delighted to have worked with Enfour to make the most up-to-date and reliable English-Japanese dictionary available in this exciting new format. Through the iPhone version of the dictionary, we are making natural English available to users as and when they need it during the course of their daily lives."

Richard Northcott, President and CEO of Enfour stated, "We are excited to be working with Pearson Longman on this project through which we can offer titles created specifically for the Japanese market. We are looking forward to a long and successful collaboration with Pearson-Longman showcasing the iPhone as the best mobile platform for language reference and learning."

For more information on this exciting new product, please see:
http://www.enfour.com/iphone/apps/pl/lejd.html
http://www.longmanjapan.com/iphone

This is available now from iTunes App Store.
---
About Pearson Education
Educating 100 million people worldwide, Pearson Education is the global leader in educational publishing and has presence in all market sectors in Japan with brands such as Pearson Longman, Penguin Readers and Kirihara. Pearson Education provides quality content, and educational services in all available media, spanning the learning curve from birth through college and beyond.

Pearson Education is part of Pearson (NYSE: PSO), the international media company. Pearson's primary operations also include the Financial Times Group and the Penguin Group.

Contact details: Steve King
Ph: +81-3-5929-6090
---
About Enfour Inc.
Enfour, Inc. is a Tokyo-based specialist in multilingual text handling, communications software and imaging for mobile systems. Enfour has been creating Asian language solutions, development tools and packaged software for nearly every handheld computer platform, starting with the Newton in 1993. Focusing on mobile phone development and online content, Enfour is working with smart-phone manufacturers and mobile carriers to create integrated solutions for consumers in emerging markets.
Contact details :
Ph: +81-3-5411-7738

---